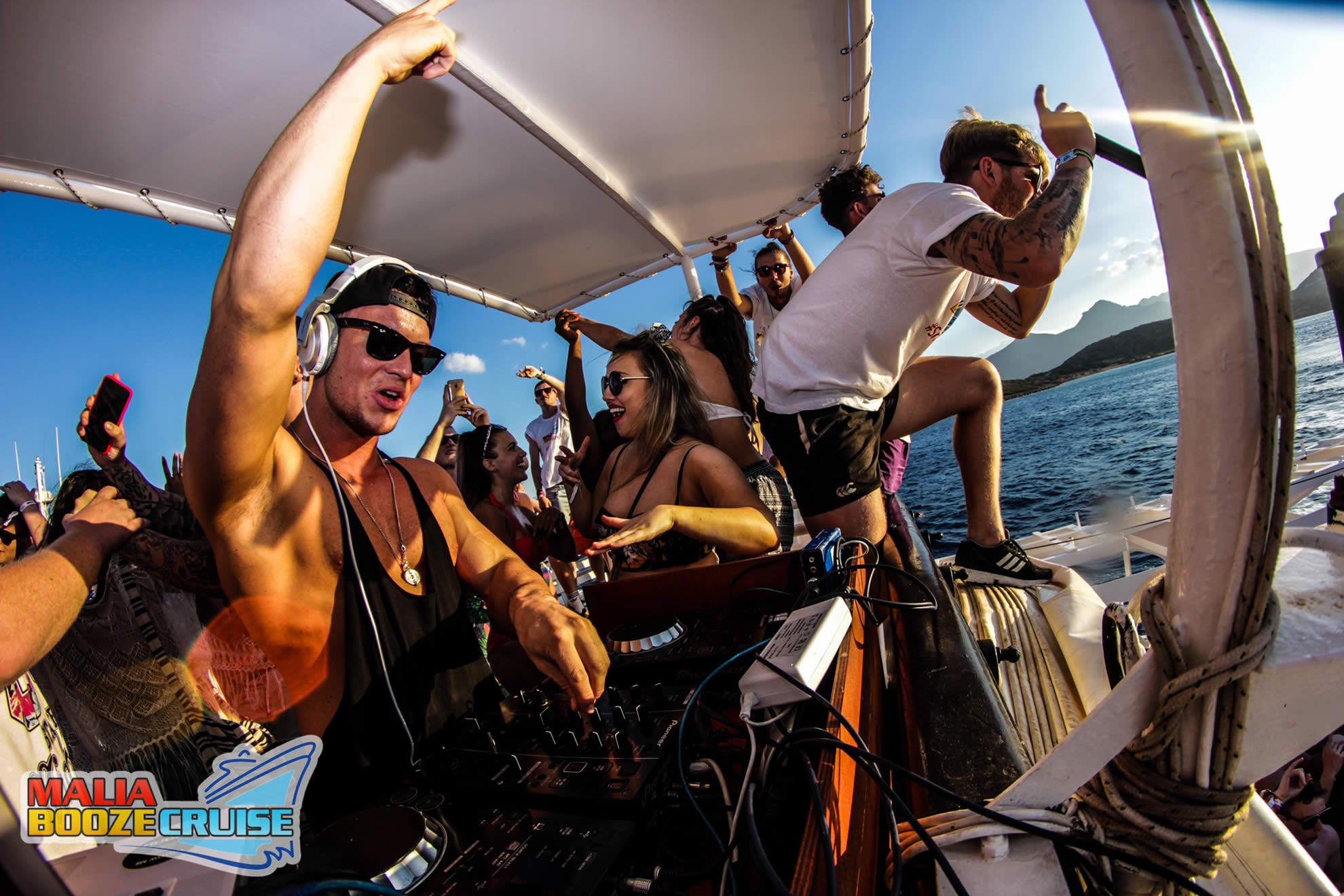 JOIN THE PARTY
Make your holiday one to remember and don't miss out on this once in a life time experience!!!
Four hours of boat party
One hour free Captain's Cocktail Bar
On-board bar
Swim stops
Free wristbands
Cameraman catching the action
Malia's finest DJs and MCs
Drinking games
400 people, two decks
Lunch, transportation and more!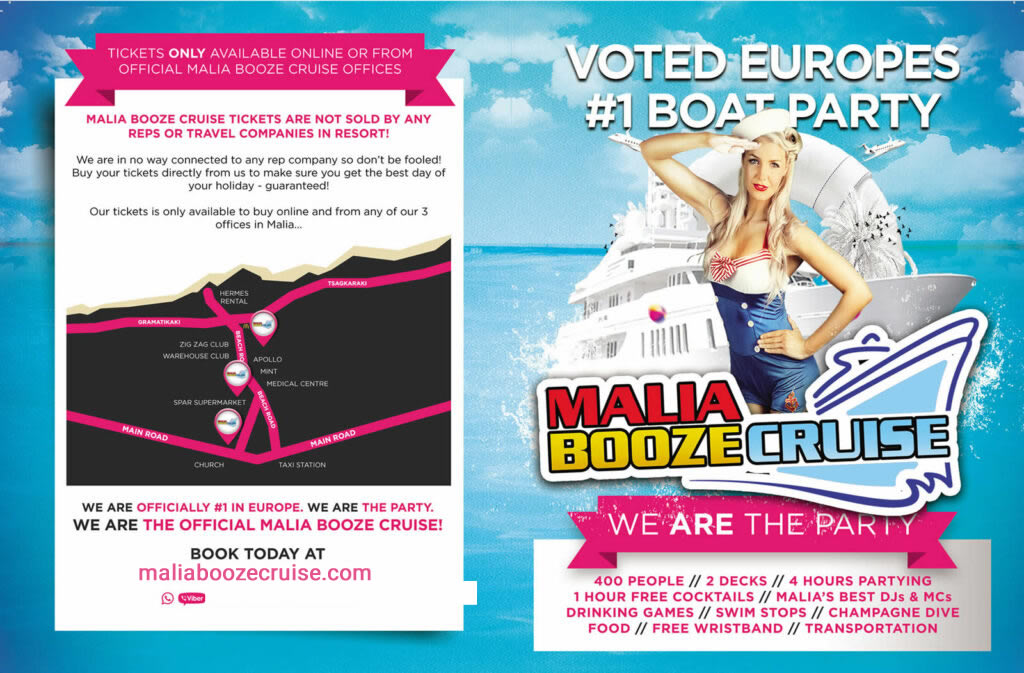 About Malia Booze Cruise
Heading to Malia this summer?
Want to be part of the most epic party going?
Then don't miss out on the legendary MALIA BOOZE CRUISE – officially the biggest, best and most exciting boat party Europe has to offer!
We are in no way connected to any REP company so don't be fooled! Buy your tickets directly from us to make sure you get the best day of your holiday – guaranteed!
From champagne diving to the wildest drinking games in the Mediterranean, the Malia Booze Cruise has it all!
All this topped off with the craziest rave you will ever see at sea!
do you need more?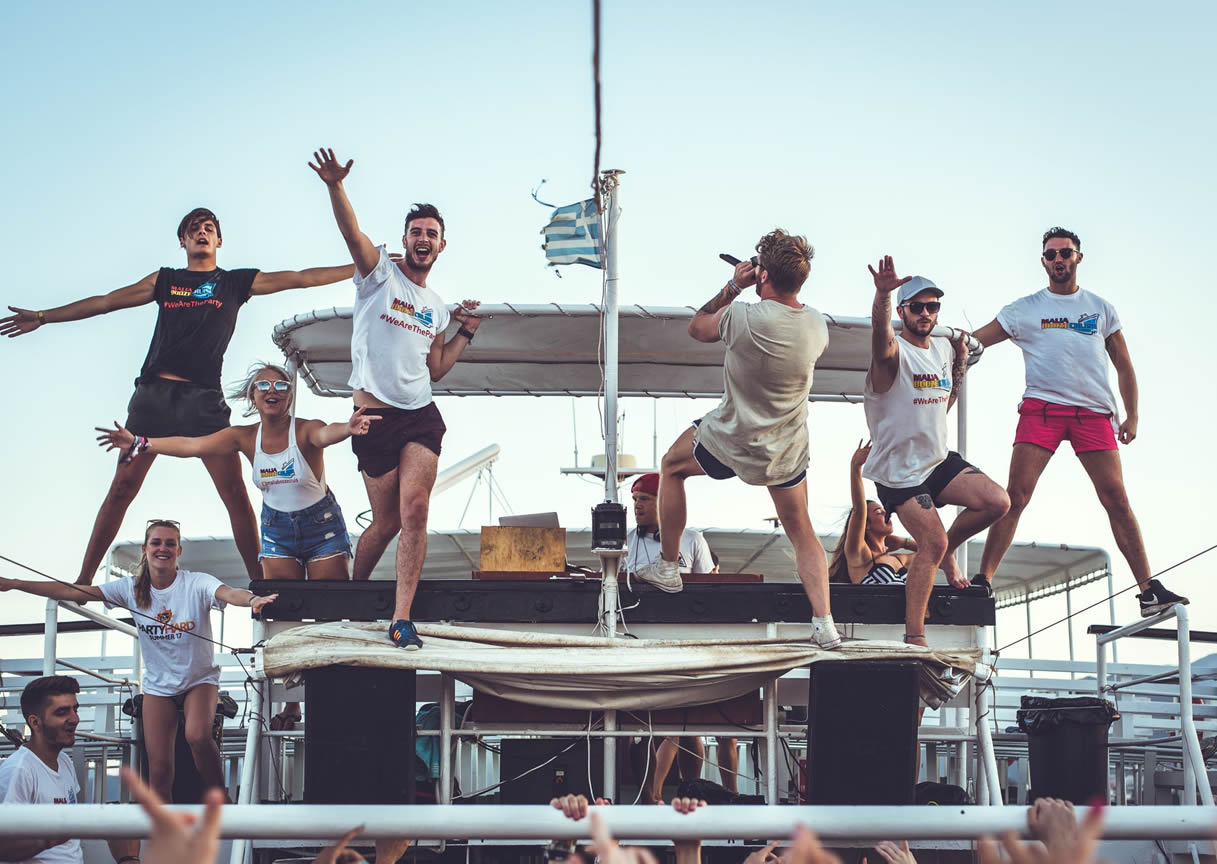 Don't hesitate to contact us if you need help.
Our agents are available to provide you with information about us to help you with your questions and requests.
BRANCH OFFICE
BRANCH OFFICE